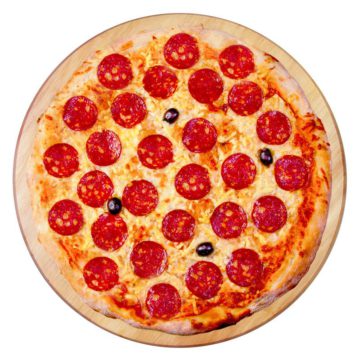 WHO WE ARE
All of our pizzas are hand-made and there is nothing that is cookie-cutter about us. Our passion is to make the best pizza around. We don't look at our restuarant as a job, but as a mission to see people thoroughly enjoy the pizzas we make. That is true for all our savory dishes including pastas, baked items, salads and more.
WHAT WE'RE ABOUT
Our goal at the Pizza Joint is not to simply make pizzas. More important than that is to put a smile on every customer that sinks their teeth into one our hand-made and piping hot pizzas. We go to sleep the fastest at night when we look back at the day and know that you enjoyed our food thoroughly. Plus, we go the extra mile to make sure you will want to come back for more.
FOR THE LOVE OF PIZZA
We only use superior and the best ingredients for our pizzas. Our original recipes are one of a kind, and our restaurant is designed and decorated to bring a unique and fun experience for you. It reflects the amazing pizza we make. We place the highest priority on making sure all of our guests are treated the best. We put pizza in our name because it's what we have a passion for.